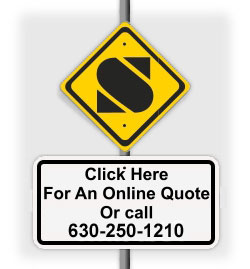 Company Profile
Founded in 1996, Suburban Sealing Service, Inc. was the second career calling for owner David Hancock. David, a 4-year U.S. Marine Corps veteran, also served as a police officer with the Itasca Police Department for ten years before starting his own company. An early entrepreneur, David operated a sealcoating business as a teenager and later returned to his roots when he retired from the police force.
Suburban Sealing Service, Inc. was incorporated in 2001 and has expanded rapidly in recent years to provide service to a growing number of costumers.
Our management and estimating staff has years of combined experience in the pavement maintenance industry, to offer our customers. Suburban Sealing Service, Inc. is focused on building and a maintaining a team of experience professionals dedicated to working together to provide customers with the finest asphalt maintenance programs and reliable service.
We believe our employees are our strength, and our training and development of those individuals continue to set us apart from our competitors. We are committed to safety in our work environments and on our jobsites. Our focus on quality, safety and pavement maintenance product knowledge is a major benefit to our customers and our employees. Suburban Sealing Service, Inc. serves a broad range of customers, handles large scale and smaller scale projects, and built our reputation providing the highest quality service to our customers.



For a free estimate, please contact our office at your earliest convenience. Receive a 10% discount if a contract is signed before the beginning of the season (May 1st).