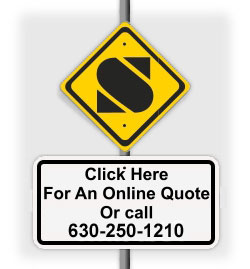 Residential Driveway Sealcoating
Beautifies and restores your asphalt driveway appearance
to that like-new finish!!!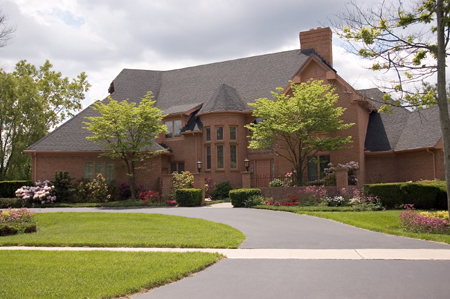 Suburban Sealing Service's custom sealcoating system will not only maintain the quality, but also maximize the beauty of your asphalt driveway. The sealing application we recommend to our clients is specifically formulated to shield against the harmful elements that can lead to surface deterioration. There is no better way to extend the life of your asphalt pavement and restore that like-new look. Yearly sealing is a cost saving way to increase the beauty and maintain the quality of your asphalt driveway.
Yearly asphalt sealing application provides the following benefits:
Prolongs the life of your pavement
Improves and beautifies asphalt appearance
Shields against, raveling, drying action of the sun, cracking and deterioration
Prevents water penetration which is the greatest cause of damage to asphalt
Saves money on expensive repairs
For pennies per square foot, regular high-quality Sealcoating will prevent expensive repairs and protect your investment!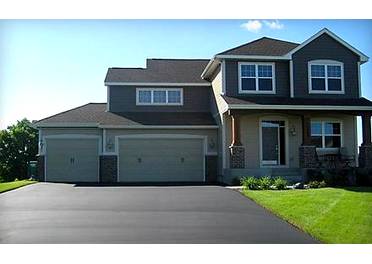 Our driveway sealcoating service package includes:
Prep Work
Precisely trimming the grass along edges of driveway.
Removal of all foreign matter including dirt, weeds, and any unwanted debris from driveway.
Clean the entire surface for final sealcoat preparation using brooms, wire brushes and commercial blowers.
Oil Spots
Clean and seal all oil spots prior to sealcoating using a commercial grade oil spot sealer to prevent oil spots from bleeding through the sealer.
Crack Maintenance
Blow cracks free of all debris and dry using compressed air.
Fill all linear cracks ¼ " to 1" with commercial cold crack filler.
Relieve excess sealant in filled cracks by striking off top material, forming a band of sealant which extends on each side of the filled cracks.
Cover material with sand. This is done to minimize tracking from foot traffic and tires.
Sealcoating
Sealcoating with a Commercial Grade Sealer.
To extend the life of the sealcoating, we apply a coat of asphalt sealant with a rubberized additive added to sealer.
The Commercial Grade Sealer meets or exceeds all requirements for Federal specification R-P-355D and ASTM specification D 3320-74T.
The sealer is fortified with one to two pounds of fine silica sand per each gallon and is steadily mixed using an agitated tank.
Driveway will be flagged off a minimum of twenty-four hours to ensure that the driveway is properly cured.
There is not a better service available for your asphalt driveway!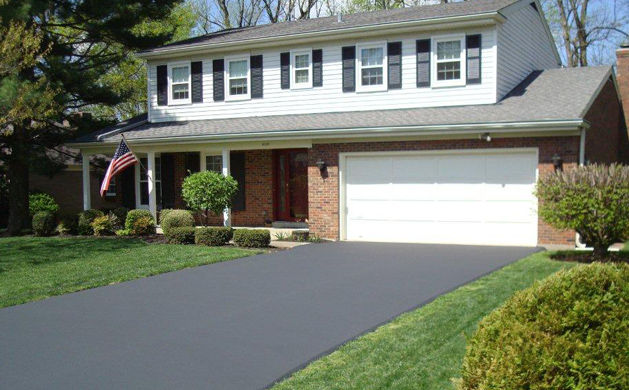 Price Promise!!!
We guarantee that we will use only of the highest quality materials, state-of-the-art equipment at a reasonable and competitive price!
Suburban Sealing Service, Inc. has got you covered!!
Benefits of Driveway Paving
When paving a driveway, asphalt is one of the most solid choices due to its stability and powerful structure that binds to the surface.
Proper driveway sealing and asphalt repair can enhance the visual appeal of your property. Whether cracks are big or small, they will eventually cause massive damage, especially during wet weather conditions when the asphalt filling weakens due to the ground being moist. It is imperative to get these repaired before the damage spreads any further.
Asphalt Maintenance
Click on asphalt tab for the following:



For a free estimate, please contact our office at your earliest convenience. Receive a 10% discount if a contract is signed before the beginning of the season (May 1st).