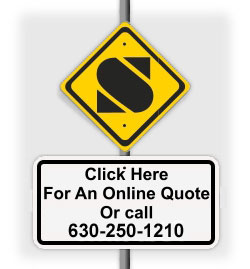 Asphalt Services Maintenance
Suburban Sealing Service, Inc's asphalt specialists provide a full-range of high quality services that will help you protect your pavement investment for years to come. Our strategies for paving your parking lot or driveway are designed to maximize both the condition and longevity of your asphalt .
Our professionals consistently provide a superior level of quality, use the highest quality materials and apply the most advanced application techniques available for asphalt paving. Our goal is to save our customers valuable dollars while doing superior work correctly the first time.
Asphalt Pothole Repair
This method involves manually installing new asphalt mix and compacting the area. Suburban Sealing Services, Inc. provides emergency pothole patching with a "cold patch" product during the winter season. This form of pothole repair is quick, inexpensive, and offers a short term solution to the safety and liability issues of asphalt damage until permanent repairs can be made.
Surface Repair - Milling
This procedure, also known as pavement repair, removes surface defects and requires a partial depth removal by milling the surface of the asphalt, cleaning it and then installing new asphalt.
Infrared Thermal Bond Patching
This quick and cost-effective method of patching involves reheating a deteriorated section of pavement and blending new asphalt to create a seamless patch. Infrared Patching can be done all year round. Asphalt patching is done using the latest tools and equipment to achieve high accuracy.
Asphalt Resurfacing - Overlay
Resurfacing is a long term and cost effective solution to asphalt failure that can prolong your pavement life. This process – asphalt overlay – costs substantially less than removal and replacement. Since no removal or replacement of asphalt is involved, the process is also quicker and more environmentally friendly. Resurfacing instant increases the curb-appeal of your property, while creating a smooth, safe surface for both pedestrians and vehicles that increases safety and decreases liability issues. If you are looking for a speedy solution to boosting the overall appearance of your property exterior, this is an ideal option.
Asphalt Removal and Replacement Repair-Full-Depth Repair
The condition of asphalt naturally declines throughout its life cycle until fine hairline cracks eventually form, spread and deepen within its structure. If maintenance is not performed in an ongoing manner, water may enter through the cracks and eventually harm the subsurface. In this situation, the most effective repair option is to remove and replace the affected area. We will assess the extent of damage and provide optimal solutions involving extensive asphalt repair. With this process, the deteriorated asphalt is fully removed to the stone base, the existing stone base is compacted and tack coat is applied to perimeter areas to guarantee proper bonding. Hot asphalt is installed and compacted.
Suburban Sealing Service's replacement of deteriorated asphalt will increase safety and reduce the risk of tripping hazards, create a positive aesthetic impression, maximize the overall life span of the pavement and minimize your need for more extensive and costly structural repairs in the future. Feel free to get in touch with us regarding your commercial paving requirements and we will be happy assess your asphalt situation to provide a winning solution. We've got you covered!



For a free estimate, please contact our office at your earliest convenience. Receive a 10% discount if a contract is signed before the beginning of the season (May 1st).